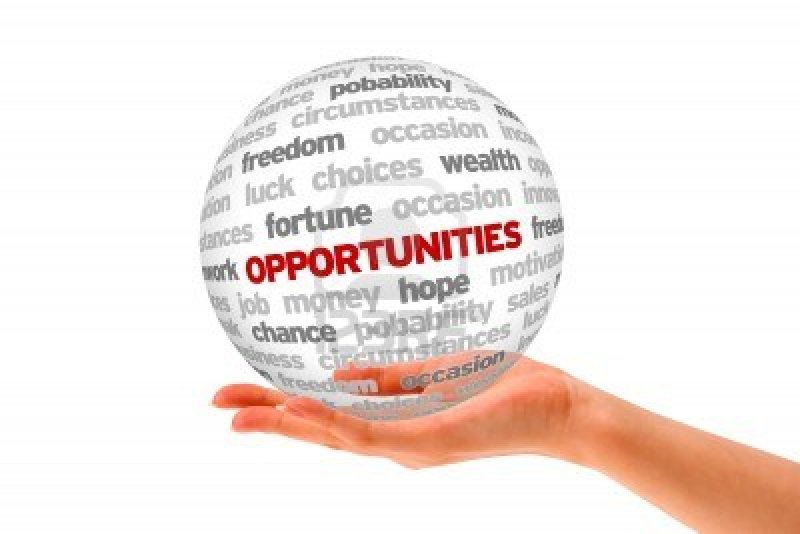 Your Opportunity 
As a Venture Business Broker your goal should be finding 4 to 6 business owners per month who are looking to sell their business. You need to be in constant contact with your business owners giving them weekly updates, also finding real qualified buyers not "tire kickers" and helping to facilitate the purchase and sale of their business. Typically a broker starts by getting listings whose owner's are legitimately looking to sell. Ventures process is so much easier than other brokerages in fact a business owners only signs a commission agreement gauranteeing we get paid at closing.
As a Business Broker you will engage in certain activities such as:
Prospecting
Meetings
Networking
You will find businesses for sale and introduce only qualified buyers who sign a non-disclosure agreement for those businesses. When the business gets sold, you get paid a commission. You will be taught everything you need to know. This business very simply is all about marketing and networking. Potential buyers will contact you, and you will make a simple introduction that will be outlined for you.  
Your Pay
Your Schedule
Venture Business Brokers are compensated much higher than any brokerage company in the industry. When a Venture Business Broker mediates a sale, the broker charges a commission of 6% or $15,000 of the purchase price whichever is greater. That commission is collected by the broker's firm and the broker is paid out 75% of that amount. For example, if you close a sale of $300,000 at 6%, the total commission is $18,000, this means you would recieve $13,500!
So as you can see, the financial benefits of being a Venture Business Broker can be tremendous. Most good brokers can do an average of 10 deals per year.


At Venture we refuse to let you fail.


The work Schedule is a tremendous benefit of the job. Since You are your own boss You are the one setting up appointments and calls, You are the one in control of when You work and for how long and ultimately how muchYou want to earn. 

Business Brokers do not work 9-5 that is a job and the acronym for job is Just Over Broke. Brokers typically have a staggered schedule based on when business owners and potential buyers have time. You may have a meeting at 8am on Monday or 8pm on Tuesday. You may not work at all on Wednesday, but have a conference call at 3:30pm on Sunday. For the most part it is completely up to You and we will work with You to help develop a schedule that fits your lifestyle.
  
Prospecting
Prospecting is something that many people fear most, and in most industries can be difficult and scary. In the business of Business Brokering however, it is very simple. Think about it, you cannot convince someone to sell their business no matter how good you are at sales, they either want to, or they do not. Therefore, prospecting is more like seeking than selling. Some ways of prospecting are:
1-Leaving a letter or brochure in business owner's mailboxes
2-Going door-to-door and talking to business owners
3-Calling business owners on the phone
4-Networking
5-Developing your social media sites  
The basis of the business is getting listings, and so at some point you will have to look for them, that is why prospecting is so important. You will see that it is very low pressure and simple to do. We will teach you everything you need to know to find listings. Here is a typical discussion with a business owner:
BROKER: Hello, my name is Joe and I'm a Business Broker, How are you today?
OWNER: I'm fine, what can I do for you?
BROKER: Maybe you can help me, I am working with some people who are looking to buy businesses like yours and I was curious if you or anyone else you might know are looking to sell or possible expand their business?
Keys To Your
Success
Meeting
After the sellers financials have been verified and the potential buys signs the NDA and shows proof of funds your job is simply to put together a meeting of the two parties. Sellers and buyers come relatively easy but for a sale to take place, clearly the parties have to meet. Here is where you come in. You'll talk to both parties and set up a mutually time and place to hold a meeting. Your job in this meeting is simply to get the two parties talking. That's about it in a nutshell. You will find that most of the time, the potential buyer knows exactly what to ask and the seller has the answers you simply sit there and let the two parties do their thing. You should take basic notes of the meeting.
  
As you see being a successful business broker is fairly straight forward. With just a little training you can be just as successful as any top broker regardless of educational background or skill level. The ultimate key to success is that you must take action today.

Call Venture Business Brokers today to set up an appointment for a casual interview. Thousands of people earn high six figure

incomes each year as business brokers-what is stop you from starting today?